Kit Harrington and Rose Leslie's Game of T...
Kit Harrington and Rose Leslie's Game of Thrones Wedding
Posted on Thursday, June 28th, 2018 at 12:21 pm by Amy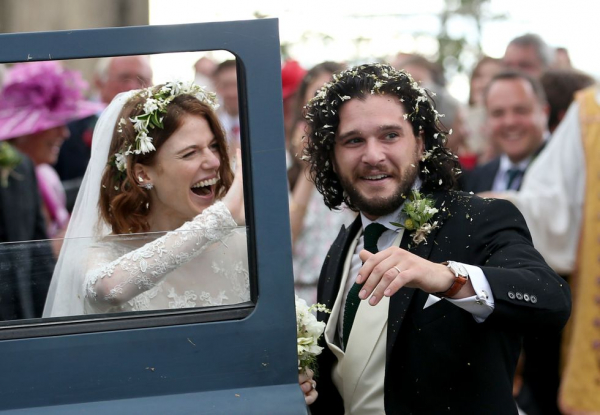 The Game of Thrones wedding everybody has been anticipating for has finally arrived! Kit Harington (John Snow) and Ygritte (Rose Leslie) exchanged their vows this past weekend in Aberdeenshire, Scotland, with the entire cast in attendance This on-screen couple's love translated from screen into their real lives. The nuptials were held at Rayne Church and the couple looked spectacular as expected. Kit Harrington looked dapper in a sleek tuxedo and Rose Leslie looked stunning in a vintage-style Elie Saab wedding gown. Even though Ygritte and John Snow did not get their happy ending in the series, they had it even better with this gorgeous wedding in real life!