Private Bridal Setting Sample Sale
Private Bridal Setting Sample Sale
Posted on Wednesday, January 3rd, 2018 at 5:43 pm by Amy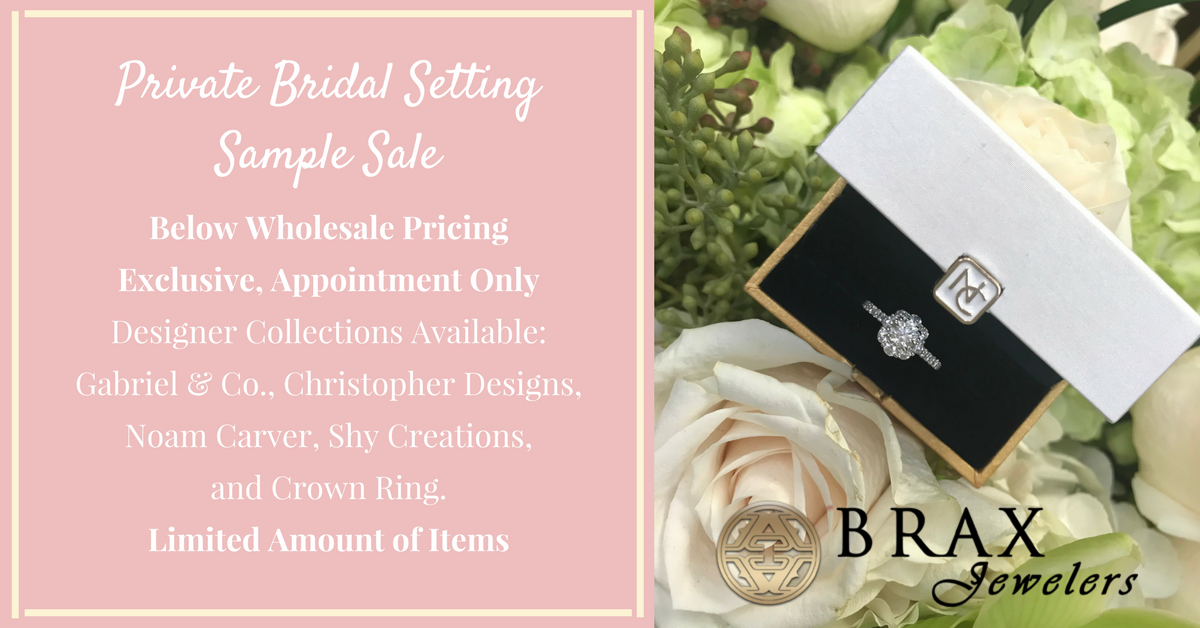 Are you getting engaged in 2018? Or thinking about upgrading your wedding set?
Please complete this form in order to book your appointment:
https://goo.gl/forms/Bpj72T0GdrrdjWaw1
Join us for our Bridal Setting Sample Sale!
Make an appointment with one of our jewelry professionals in order to gain access to exclusive SAMPLE SALE PRICING during the 3 day event. Designer collections will be available BELOW WHOLESALE, designers such as Gabriel & Co., Christopher Designs, Noam Carver, Crown Ring, and Shy Creations. Only those who complete this form and book an appointment will be able to view the selection for reduced pricing. Walk-ins will not be able to receive sale pricing.
Please complete this form in order to book your appointment: https://goo.gl/forms/Bpj72T0GdrrdjWaw1
*Settings are as is, any customization or sizing is not included in price. Up to 5 years of interest free financing is available. (Restrictions may apply) A limited amount of merchandise will be available at this special pricing. Items are first come, first serve. We are unable to reorder sold sample rings.*