What a Deal! The $99 Brax Valentine Bundle!
What a Deal! The $99 Brax Valentine Bundle!
Posted on Tuesday, January 23rd, 2018 at 2:37 pm by Amy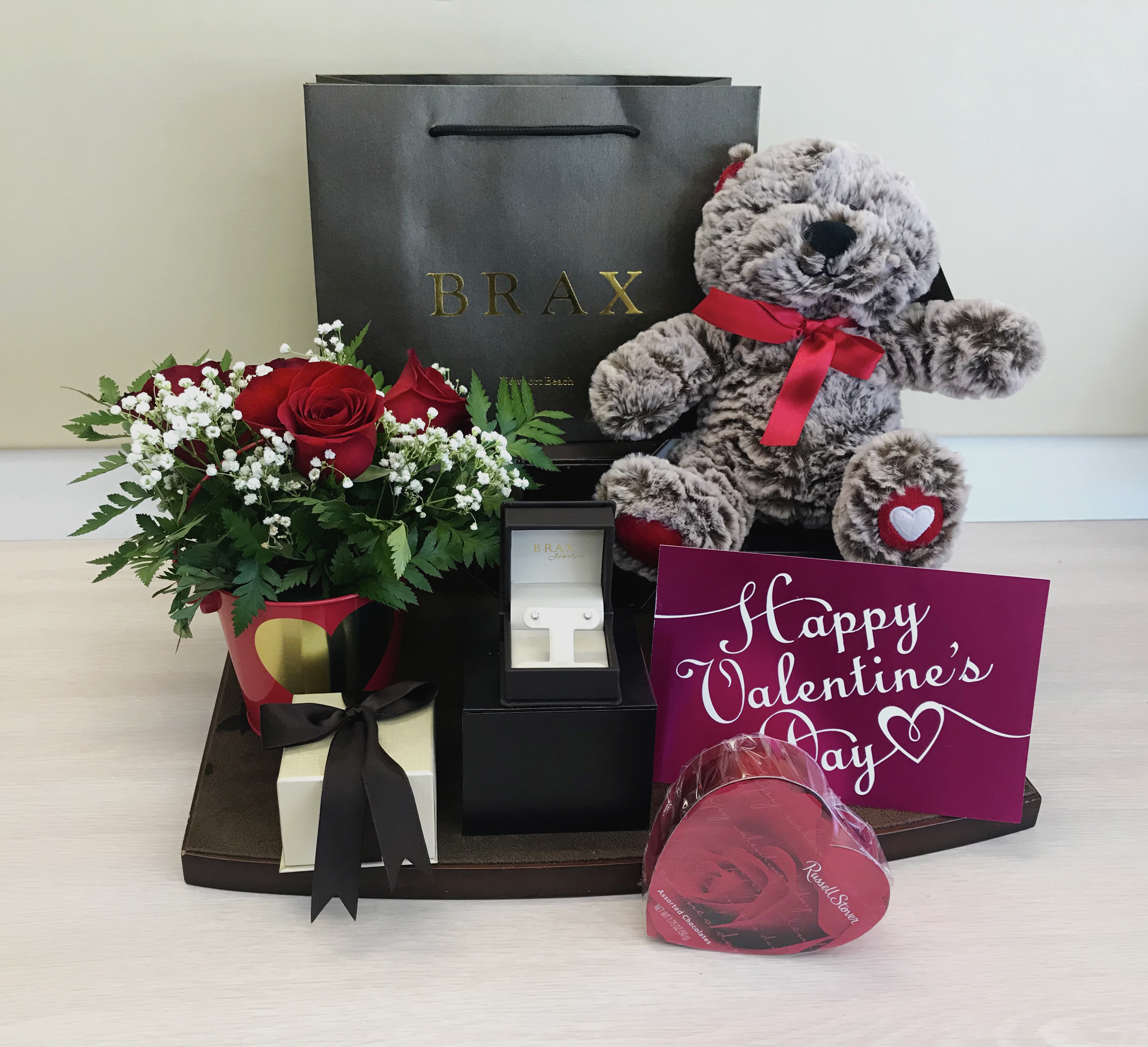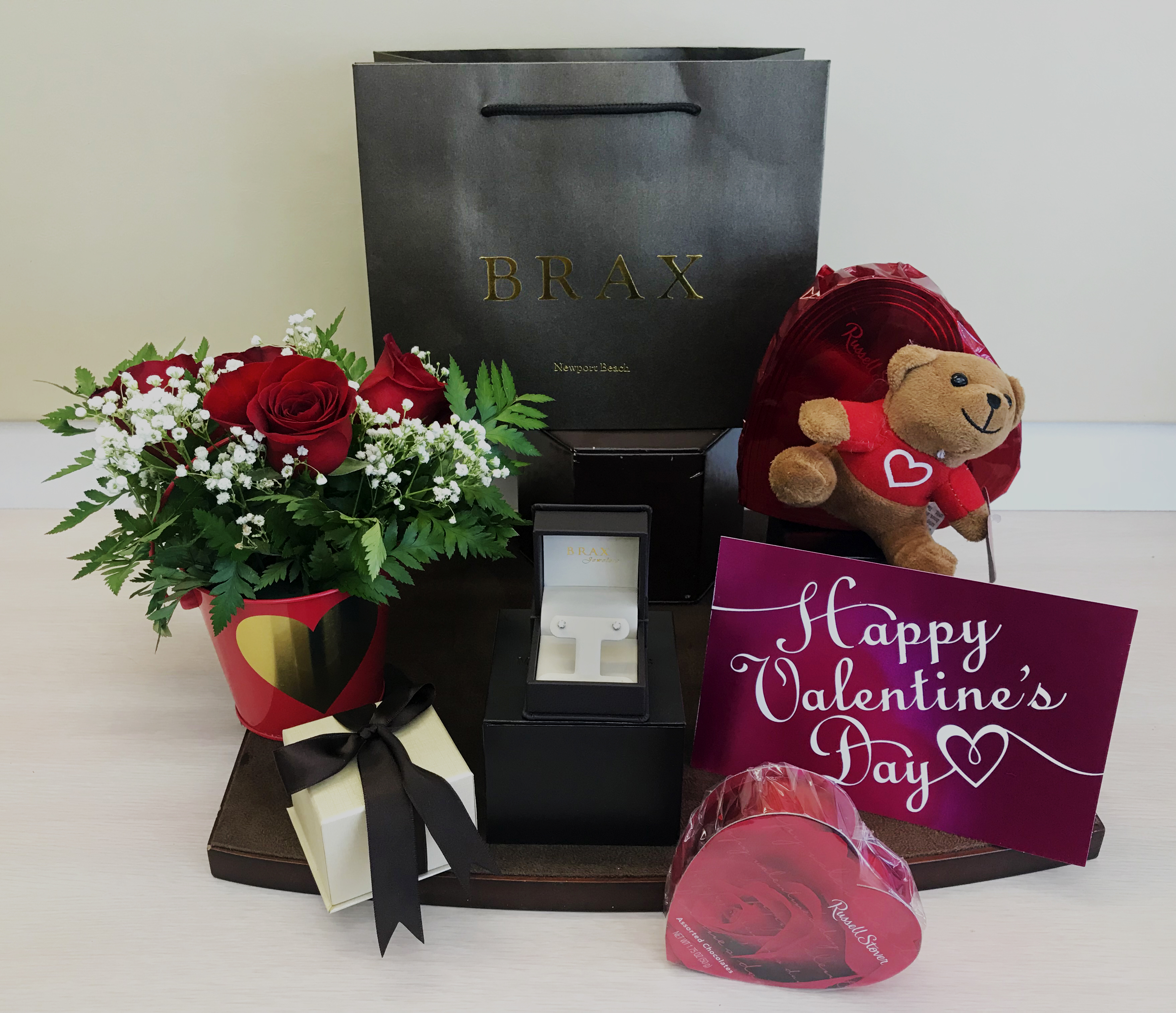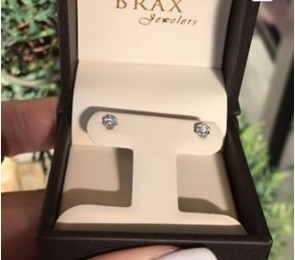 On Valentine's Day, Feb. 14th, Brax Jewelers will have the perfect gift for your sweetheart! For $99, we will be offering the Brax Valentine Bundle. This bundle will include a stunning set of natural diamond stud earrings, an adorable teddy bear, a delicious heart-shaped box of chocolate, a beautiful bouquet of roses, and a Valentine's Day card.
The Brax Valentine Bundle sell out fast every year!
Get your bundle at Brax Jewelers located at 3601 Jamboree Rd Newport Beach, CA 92660 or purchase it online HERE.
Shipped bundles will have an additional $12.95 shipping & handling fee.
Shipped purchases will not include the bouquet of roses.
Don't wait too long there is a limited number of bundles available!