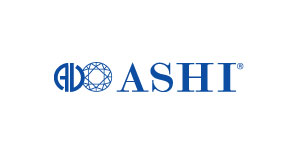 Ashi
Ashi Diamonds offers a dazzling range of exquisitely crafted fine jewelry featuring their signature engagement rings and bridal sets as well as contemporary diamond and colored stone jewelry designs. Ashi's exciting collection includes a wide array of beautiful rings, earrings, necklaces, pendants and bracelets that are proven best sellers - and every Ashi jewelry piece exhibits our unparalleled attention to craftsmanship combined with superior design.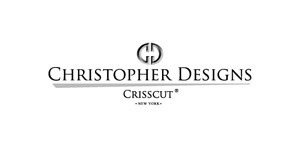 Christopher Designs
Christopher Designs impeccably blends old world luxury and style with modern technology to create exclusive designs that include his patented Crisscut Diamonds. The Crisscut diamond brand optimizes brilliance and fire - setting that sets this premier jewelry company apart from the rest.
Crown Ring
The special moments in life that take your breath away are few and far between. That's why longtime friends Thierry Bellisha and Haimy Mann set out to celebrate these milestones by founding CrownRing in 1999: a collection of spectacular bridal jewelry that bring happily ever after to life. But what's in the name? The founders believe that when a couple gets married they are king and queen of their world, able to reign over their new life. Hence, the crown.

Shop our Crown Ring products View all

→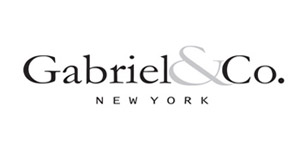 Gabriel & Co
Gabriel & Co. Bridal Engagement and Wedding Rings are among the finest in the world. Their exceptional craftsmen individually handcraft each ring with careful attention to detail and styling. Their diamond selection process guarantees superior quality, as each stone is thoroughly examined by an expert gemologist. Their bridal collections offer a variety of styles, as well as the flexibility to alter elements in order to create a unique heirloom.
Shop our Gabriel & Co products View all

→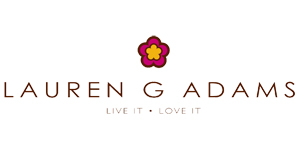 Lauren G Adams
The signature look of Lauren G Adams jewelry is bright color and graceful prints brought to life in high quality enamel and metal. The designs are always feminine with an urban, edgy twist on classic aesthetics; rich ornate patterns are paired with texture and movement to create Orly's original themes. It's all about the details! The beauty of Lauren G Adams jewelry is not only on the surface. The inside of each piece bears a unique finish, it may be cutout or enameled, and every piece is marked with the signature LGA Daisy.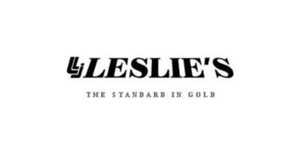 Leslie's
Experience the Italian artistry and craftsmanship by Leslie's, complementing bold styling and elegance. This premier jewelry collection features a variety of timeless, traditional, and fashion-forward trends in 14k gold, 10k gold, and sterling silver, with designs available in bracelets, bangles, pendants, necklaces, rings, earrings, charms, chains, and more.
Midas
At Midas Chain we have a wide variety of 10k, 14k, and 18k white and yellow gold jewelry. This includes an extensive sterling silver jewelry collection including chains, bracelets, pendants, earrings, and so much more. The crystal jewelry in sterling silver styles have become extremely popular as well. Some of the exclusive jewelry lines are the Bon bracelets, Chatty Charms ,Crystal Persuasions, East2West and much more.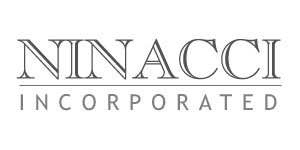 Ninacci
For over 30 years Ninacci has produced affordable and unique fine diamond jewelry that strives to exceed the industry's expectations. Ninacci believes that fashion doesn't stand still, and so they move on... Ninacci is continuously innovating, designing and manufacturing fine diamond jewelry as well as importing and distributing varieties of certified loose diamonds throughout the nation. The combination of a diamond and jewelry business allows them to offer a wide selection of luxury diamond jewelry at the most competitive prices in the industry - and is backed by their commitment t...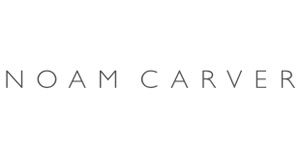 Noam Carver
Noam Carver is a sculptor, designer and goldsmith whose jewelry unites classic and contemporary motifs from around the world. From concept through fabrication, each piece is meticulously hand-crafted with precious metals and rare, one-of-a-kind gemstones. Noam's designs have garnered numerous awards including MJSA, Canadian Jeweler, National Jeweler, National Jeweler "Best Of", and the Centurion Designer Award.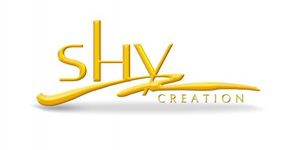 Shy Creations
Shy Dayan, founder and chief designer, has a deep understanding of the jewelry needs of the modern woman. Shy designs jewelry that is both sophisticated and inspirational.



Shy's designs originate form a legacy stretching back over thousands of years. Inspired by the great civilizations, Shy expresses this heritage in his beautiful and inspirational jewelry.
Shop our Shy Creations products View all

→