Ladies Night
Ladies Night
Posted on Tuesday, October 31st, 2017 at 12:28 pm by Amy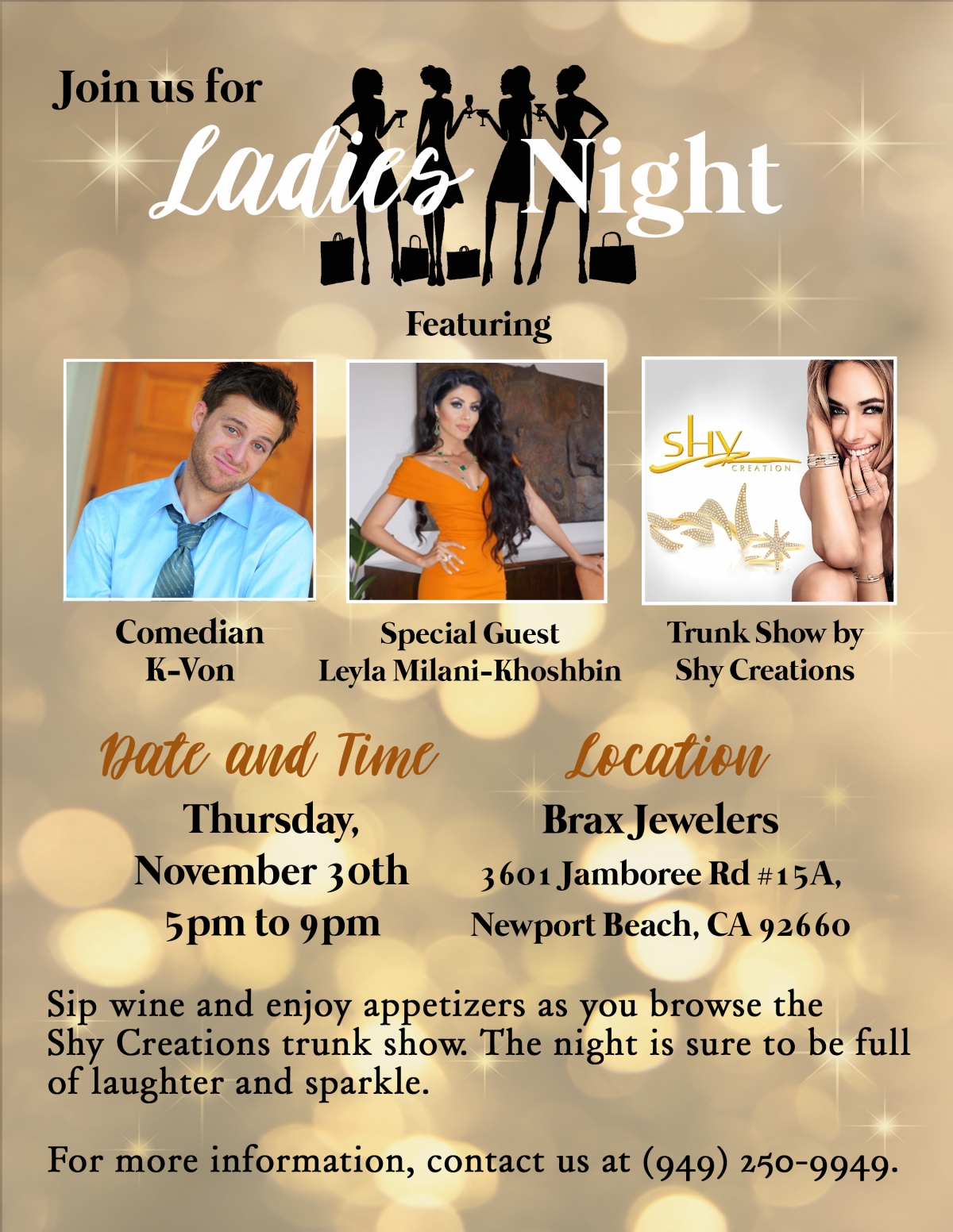 We are so excited to announce that we will be hosting a Ladies Night at Brax Jewelers. The night will be full of laughter and sparkle. There will be a trunk show by Shy Creations and a lot of beautiful jewelry to browse through. Sip wine and enjoy appetizers as you spend the night laughing listening to the stand up comedian, K-Von. We will be having special guest, Leyla Milani-Khoshbin, join us for the evening. There will be a DJ playing great music and a photographer to capture the memories. It is sure to be a blast! The event is Thursday, November 30th, from 5pm to 9pm at Brax Jewelers.
An RSVP is required for this event.
Due to an overwhelming interest, please complete this form
https://goo.gl/forms/Ay5ERdnCFt3wddb12
in order to secure your spot on our guest list. Spots are going fast! So make sure to fill out the form.
For event updates, check out the Facebook Event (here)
Brax Jewelers
3601 Jamboree Road
Suite 15A
Newport Beach, CA 92660