Victoria and David Beckham Celebrate 19 Ye...
Victoria and David Beckham Celebrate 19 Years of Marriage
Posted on Friday, July 6th, 2018 at 1:57 pm by Amy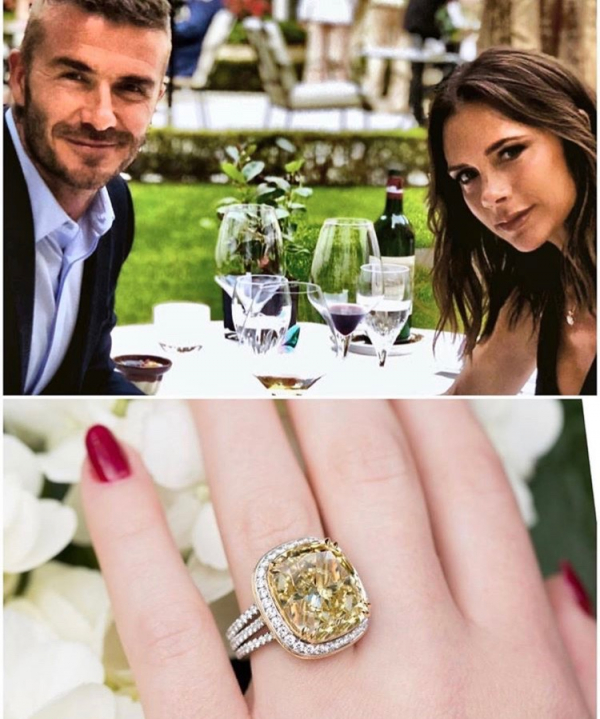 For David and Victoria Beckham the 4th of July wasn't about celebrating Independence Day, but rather their wedding anniversary. They had celebrated their 19th wedding anniversary with an expensive dinner in Paris and it was rumored that it has been sealed with a large yellow cushion cut diamond. This is the 14th ring that has joined her collection of engagement rings gifted by her husband. Just imagine being gifted a new engagement ring every anniversary, one can only wonder how much they are worth! It is always refreshing to see love like this grow even more.