Drowning in Engagement Ring Options: What'...
Drowning in Engagement Ring Options: What's Her Style?
Posted on Friday, May 17th, 2019 at 12:47 pm by Amy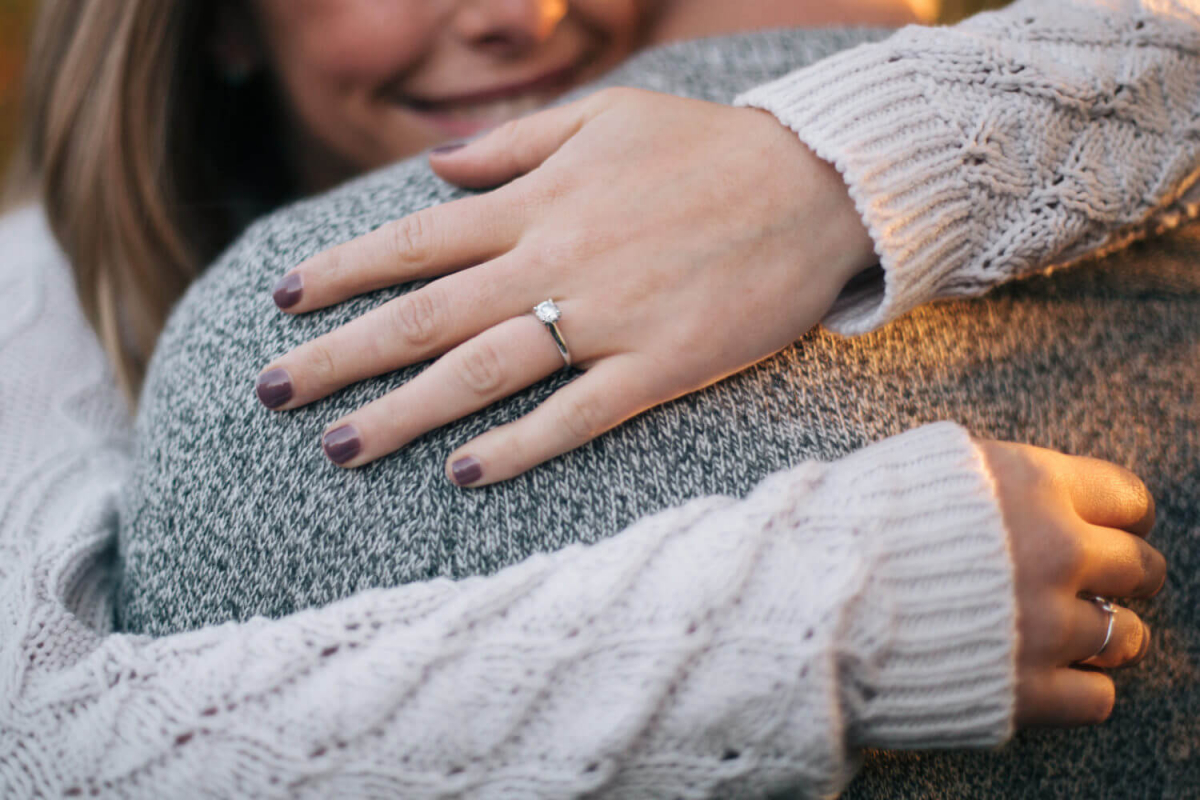 First comes the endless love that will make your heart swell for as long as you both shall live, then comes the ring- the style of the ring to be more exact. It would be in his best interest to perfect he exact style of ring his wife-to-be will be wearing. It entails a lifelong commitment of love and understanding. If you're having difficulty in the decision-making process, don't worry, I have all the style secrets you've been dying to know. Like a marriage, you are making a lifetime commitment. A special piece of jewelry that will hold more value than any other accessory she will ever own. Selecting the exact style of ring may deem itself as daunting, but it doesn't always have to be as difficult as some individuals make it out to be.

Trying to figure out her taste is actually the easiest part of it all, all you have to do is ask. There's a good chance she already has an exact style, or at least an idea of a style that will make the process of elimination a much smoother ride. A helpful tip to always keep in mind is to ask her opinion on celebrity engagement rings- if she keeps up to date on celebrity engagements of course. The internet is flooded with pictures of celebrity engagement rings, ranging anywhere from a princess cut to extravagant, one-of-a-kind pieces; with specific details regarding the ring down to the last carat. If she happens to come across one she finds rather enchanting, don't let the price discourage you; there will always be comparable alternatives that are more affordable than you might think. Knowing the style and physical overview of the ring will always give you a leg up in the ring selection process, but if she isn't particularly concerned with celebrity-style engagement rings you might have to do a bit more digging. If you're feeling a bit flustered deciding on the perfect ring, don't hesitate to take her to an accredited jewelry store so the two of you can see the rings for yourselves. Often times the pictures online don't quite do the ring justice, meaning there is a chance that the ring won't check all the boxes if purchased online. It will always be more beneficial to try on multiple rings before any sort of final decision. The criteria of style, fit, and feel all must be met so you both can walk away a happy couple.

Always remember: it's her ring, not his. If it any point you find yourself working your opinion into her own, remind yourself that the ring is not for you. Although your ring might not be as glamorous and intricate as hers, you'll still get the chance to pick one out for yourself too. Through the whole process you are there to support her, not to second-guess the style of ring she might want. She may want you to love it just as much as her, and even if you don't simply letting her know the decision is entirely up to her will go a long way. Giving her small glimpses of a lifelong marriage spent with you; being reminded of how thoughtful and romantic you are and reassuring her of how much you "get her". The engagement ring and its particular style are just a few of many things that will contribute to the whirlwind of emotions shared between the two of you. The engagement ring solely makes what is already reality feel that much more real.

Can't figure out what she likes? Here are some of the most popular styles for engagement rings:

SHOP OUR ENGAGEMENT RINGS HERE

SOLITAIRE
Taking its name from the French for "alone", a solitaire ring carries one single diamond. Possibly the most popular style of engagement ring, this design boasts elegance in its simplicity. The gemstone is usually set high, which allows the diamond maximum exposure to light, enhancing its brilliance. It is perhaps best suited to a woman who prefers classic style.

HALO
This "ethereal" style ring has a central gemstone surrounded by a "halo" of smaller diamonds to emphasize its sparkle and make it appear larger. Best suited to the fashion-forward woman, this design seems set to become the "new classic".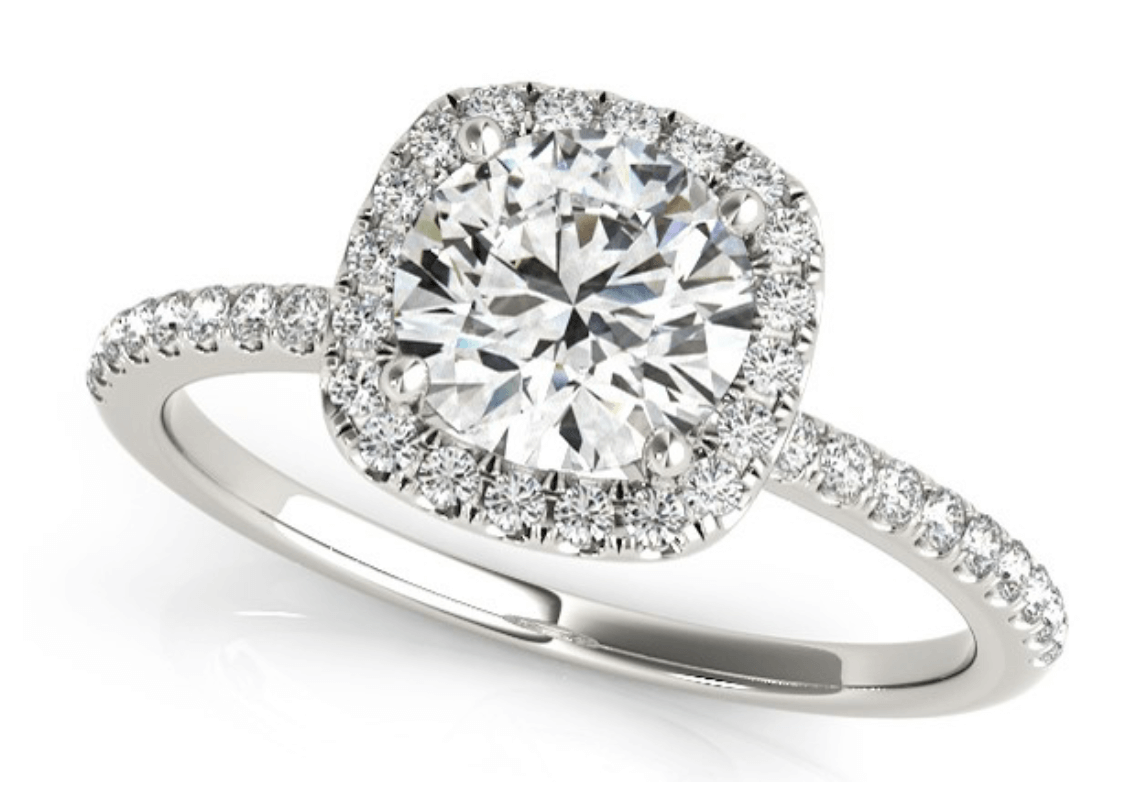 THREE-STONE
Also known as a trinity or trilogy ring, this design sports a trio of gemstones, symbolizing your past, present and future together. The center gemstone is usually set higher than the complementary side gemstones to highlight the (usually) larger gemstone and add depth to the ring. It's a wonderful choice for the woman who is sentimental and enjoys symbolism.


PAVÉ
Taking its name from the French word for 'paved', the gemstones on a pavé ring are set as close together as possible so that little or no metal is shown. The encrusted diamonds give the band the appearance of a solid diamond surface. If super-sparkle is what you're after, this design could be the perfect choice.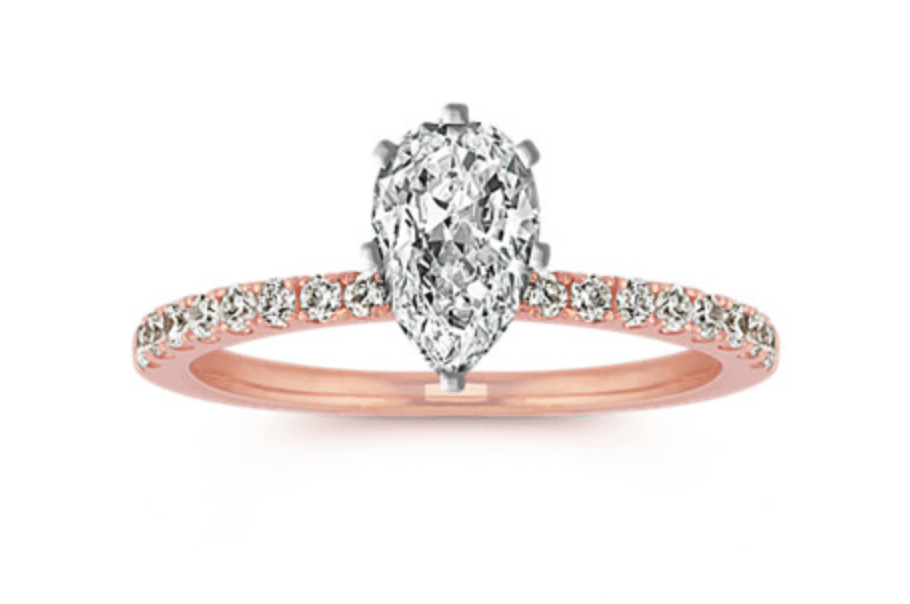 CATHEDRAL
The center diamond in a cathedral setting is firmly nested between bands extending from each side. They angle up in such a way that draws the eye to the gemstone. This type of engagement ring setting provides good protection for the diamond so is a good choice for a woman on the go.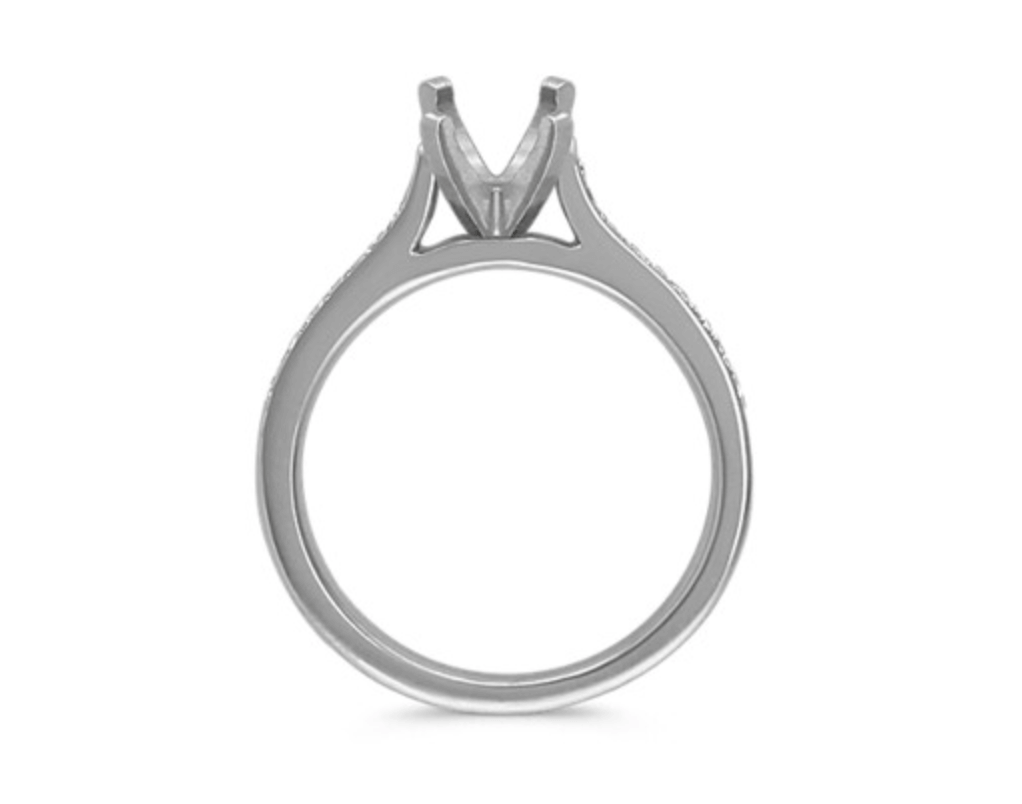 VINTAGE
Timeless beauty is always in style. Shane Co.'s "reinvented vintage" engagement rings possess splendor from a bygone era but exhibit a contemporary twist. Using a combination of engravings, milgrain detailing and a certain "je ne sais quoi", their romance and intrigue know no bounds.

CHANNEL-SET
Small diamonds are embedded along the band to extend the brilliance of the center diamond. This style will inspire the modern woman thanks to its fresh, modern look.


SWIRL
Feminine, romantic and pretty, this style of engagement ring features a "swirl" or metal around the diamond. Usually sold as part of a set, the wedding band offers a perfect fit to the unusual, dreamy shape. An artistic, creative woman may be drawn to this ring.

COLOR-ACCENT
Small colored gemstones are placed along the band to accentuate the center stone and add a pop of color.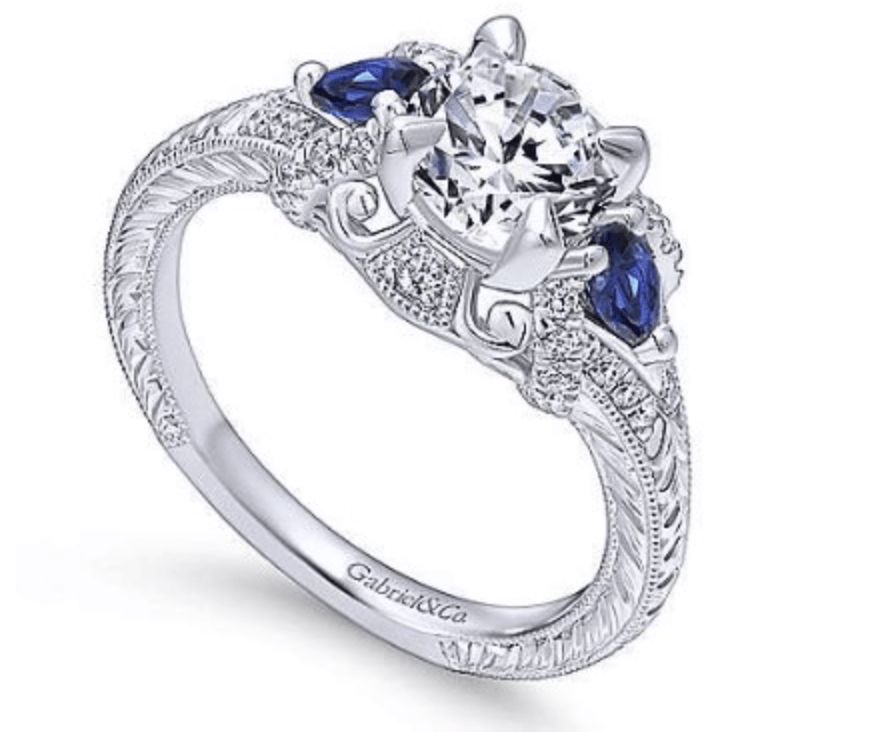 SHOP OUR ENGAGEMENT RINGS HERE