Nowruz Mobarak!
Nowruz Mobarak!
Posted on Wednesday, March 20th, 2019 at 12:56 pm by Amy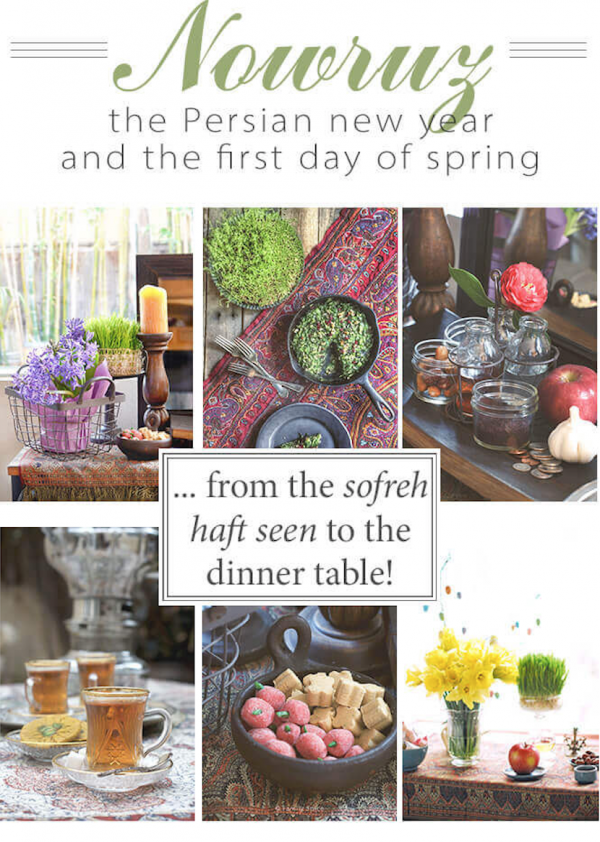 Nowruz Mobarak! Today is the celebration of the Persian New Year which marks the end of the past year and the beginning of a new one. Nowruz dates back approximately 3,000 years making it a strong, ongoing holiday and tradition. Celebrators of this holiday typically prepare by engaging in spring cleaning; removing any unnecessary clutter and remaining dust to start the new year off with a clean slate. The celebration aspect entails days filled with family visits, gatherings, dinners, and musings of the year to come. The Persian cuisine served at the dinner's is absolutely delectable- with the floating aroma of various spices filling the air, it's hard to keep your mouth from watering. Keeping with the theme of freshness and renewal there are select dishes that are specific to the celebration of Nowruz; they are focused upon greens and herbs to represent the garden-fresh new year. A new year gives the opportunity of new life; Nowruz allows for a celebration to dismiss dust, grime, and grief and start anew. It provides guidance and inspiration for those looking to turn the page and start the next chapter of what life has to offer.
Check out our Instagram to keep up with all of our latest posts!