How to save when buying an engagement ring
How to save when buying an engagement ring
Posted on Thursday, March 22nd, 2018 at 1:27 pm by Amy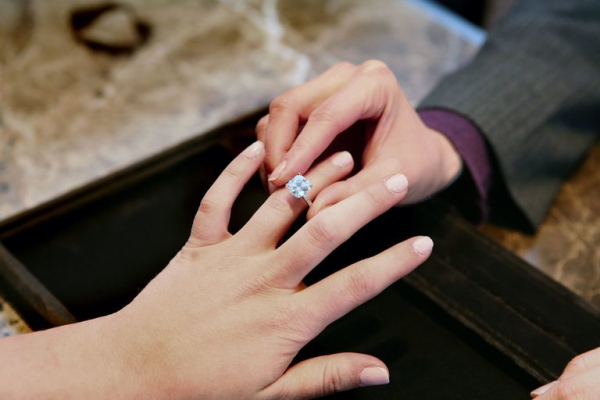 Proposing to the one will always be seen as an intimidating step, but with right ring it'll make things a bit easier! Although engagement rings can be a bit pricey it doesn't mean all hope is lost in finding the perfect ring that won't destroy your wallet! Here are some tips on how to save when buying an engagement ring:
Do your research on what kind of rings will be more cost efficient. Here are some styles that would allow you to save a pretty penny:
1-double halo or single halo design
2- color stone centers
3- inherited stones in family
4-go with solitaire setting
We recommend to try smaller jewelry stores for better deals rather than shopping in the mall. Get educated about diamonds so you can be prepared once you come in to look for one. Narrow down your search for a specific diamond and shop around. A pro tip is to try to learn how to look at the diamond by its loop because not all si2 diamonds are the same. Remember, don't just buy paper .compare stones, beware of online shops make sure they have an easy return policy. Most importantly, set your budget

If u have any questions or you need help regarding your big purchase don't hesitate to contact us. We'll be more than happy to help you either you shop from us or not!
If you have anymore questions you can visit our location at 3601 Jamboree Rd, Set 15A, Newport Beach, CA 92660 or call us at (949)-250-9949