Posted on Monday, November 30th, -0001 at 12:00 am by Amy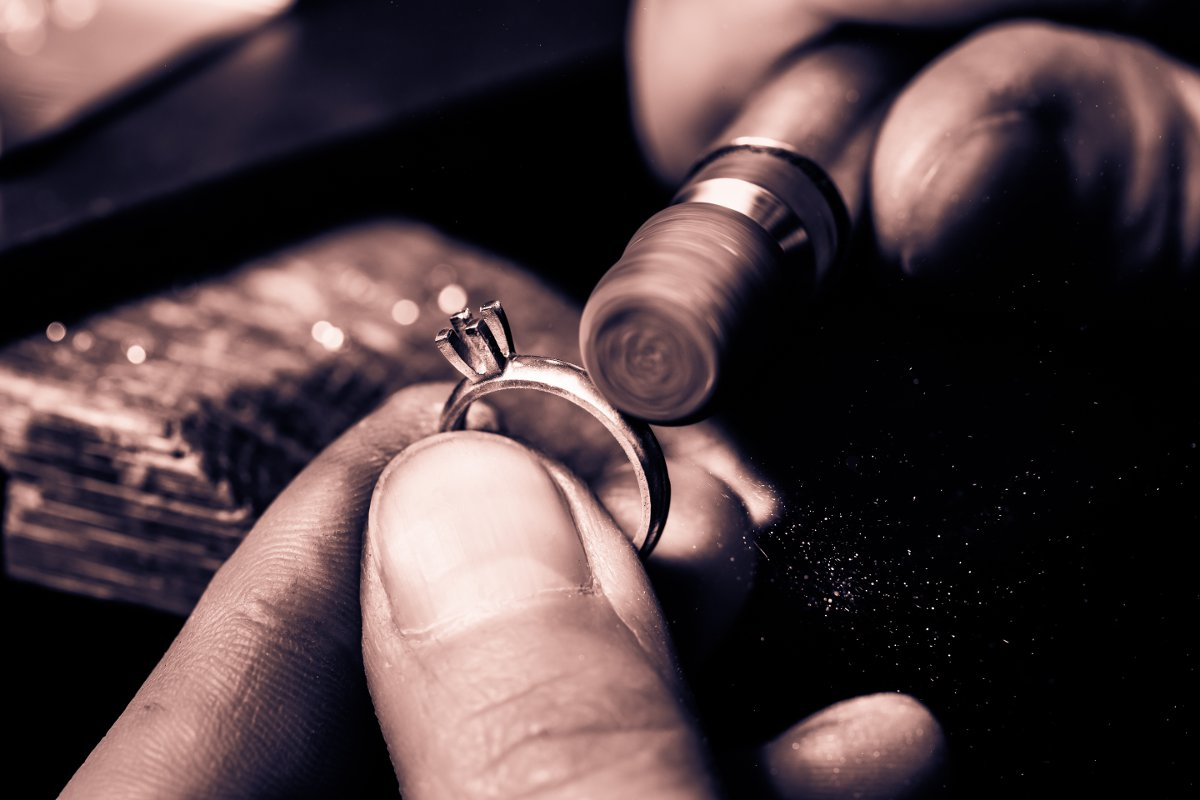 Buying or receiving the perfect ring is always a great moment, but more often than not its not the perfect fit—literally. The ring can sometimes be to big or too small which can be disheartening because it holds great sentimental value. Whether it be a precious heirloom passed down to you by your grandmother or it be a new ring symbolizing the beginning of the journey between lovers. Although annoying, this is very common but easily fixable problem. We fix it with what we call ring sizing there are only two methods: sizing up or sizing down.
Sizing Up
Stretching
It is not our preferred method and here is why! The ring would need the same thickness and width all around and it cannot have stones in them nor a thinner/more narrow area. The thinner areas stretch first causing the ring to break and the stones to fall out. This would diminish the overall integrity of the ring and here at Brax we hold your sentiment in high regards and respect the value of it. Have no fear all hope isn't lost for which there is another and even better method!
Adding a bridge of gold
This method is simple yet effective. This is done by cutting the bottom of the shank, pulling the two sides apart, build a bridge of new gold the size needed and then solder it in preserving the thickness at the base of the ring where it is so needed.
Sizing Down
Shrinking is similar to adding a bridge, the only differnce is instead of adding we just cut the band length. Then two sides are joined together and soldered closed. Voila! Your ring is now the perfect match.
Pricing
We frequently get asked, "how much to size the ring?" To be quite frank, there's no set cost. Each ring is unique and comes in a variety of conditions. Personally, we would have to see it first and we can go on from there. The usual price for sizing up or down starts off at $60.00. There are multiple factors when calculating the cost, depending on the amount of work necessary and the ring's condition for ring sizing.
We pride ourselves in our honesty and our personal jeweler is definitely one of the most skilled people. With his experience of over 30 years in this industry, he is equipped with all the skills important to repair your ring making it the perfect match!
If you have anymore questions you can visit our location at 3601 Jamboree Rd, Set 15A, Newport Beach, CA 92660 or Call us at (949)-250-9949