Van Cleef & Arpels' fantastical, fairytale...
Van Cleef & Arpels' fantastical, fairytale-inspired high jewellery
Posted on Wednesday, August 8th, 2018 at 1:41 pm by Amy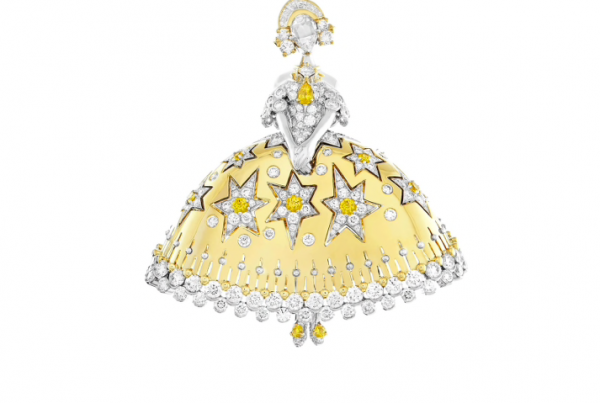 For Van Cleef and Arpels storytelling is intrinsic to the house, tied up in its history and DNA, and its high jewelry creations are alive with references to the fables that inspired them.
Having previously dedicated ranges to Shakespeare's A Midsummer Night's Dream, the story of Noah's Ark and the French fairytale Peau d'Âne, this year's high jewelry offering is named Quatre Contes de Grimm, with four chapters each inspired by a fairytale published by the Brothers Grimm.
The tale goes that the king was alerted to his daughters' nighttime dancing antics by the worn-out soles of their shoes: a diamond-covered pair of which perch atop a cushion of lapis lazuli in the Souliers Précieux clip. Other pieces in the chapter are more abstract. The 12 errant princesses are represented by 12 gemstones in one bracelet, while two magnificent blue Burmese sapphires either end of another signify the lake they would cross to reach the enchanted castle.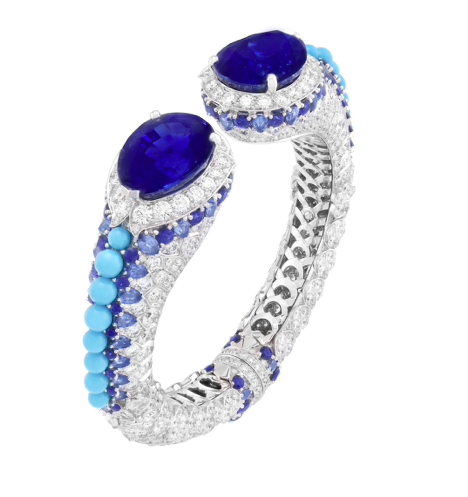 From elegant cascades of white diamonds to antique-like drops of rose-cut, faded yellow diamonds, via an exotic, magic carpet-inspired spray of coral and sapphire, there's little to grasp in terms of an aesthetic thread throughout Quatre Contes de Grimm. But a very Van Cleef sense of magic and romance, along with its inimitable knack of storytelling, are never far from reach.